Empire Racks

Material Handling Installation Company - Racks and Conveyors
Mezzanines

The Most Economical Way To Increase Your Warehouse Space
Experienced & Professional

We specialize in removal and installation of warehouse material handling equipment
Satisfaction Guaranteed

Most of our Customers are from Client Referrals
Empire Racks
Material Handling Installation Company - Racks and Conveyors
Mezzanines
The Most Economical Way To Increase Your Warehouse Space
Experienced & Professional
We specialize in removal and installation of warehouse material handling equipment
Satisfaction Guaranteed
Most of our Customers are from Client Referrals
Let us Build your Warehouse
We have over 40 years combined experience in the installation of all types of pallet racking systems. 
We look forward to helping you take your business to the next stage!
Contact us for more information!
What we do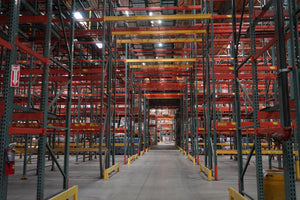 Service
We work on installations, teardowns, repairs and replacements, and reconfiguration of rack and conveyor systems. With inventory and storage demands becoming more complex, warehouse equipment maintenance is crucial. Planning and conducting proactive equipment maintenance provides long-term benefits.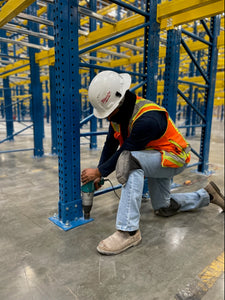 Experienced Workers
Our installation team is prepared to be on-site on time and ready to perform at the first moment that material shipments arrive to assure clients with a seamless experience for their changing material handling needs.
Maintenance
An integral part of your operations is keeping your material handling equipment in its full capacity as long as you can. We send experts to maintain your equipment properly to avoid malfunction or an even bigger failure. Our experts will help maximize your material handling equipment to its fullest lifespan.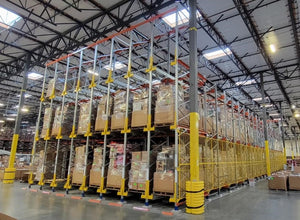 Goals
The goals of the installations are to ensure that the systems will improve customer service, reduce inventory, shorten delivery time, and lower the overall handling costs in the manufacturing and distribution chain.
Click Here for Video
SAfety First
Certified Team
Empire Racks makes safety a priority. We have Osha 10 certified installers and Osha 30 certified Leads/Supervisors/SafetyCoordinators. We make sure to keep all of our employees up to date with monthly safety meetings and daily equipment checklist.